Is Your Life In Balance?
FIND OUT WITH THIS SIMPLE ASSESSMENT TOOL
DIRECTIONS:
Select 8 categories you would like to measure and write them on the outer rim of the wheel, i.e Personal Growth | Career | Family & Friends | Significant Other | Fun & Recreation | Health | Finances | Spirituality, etc.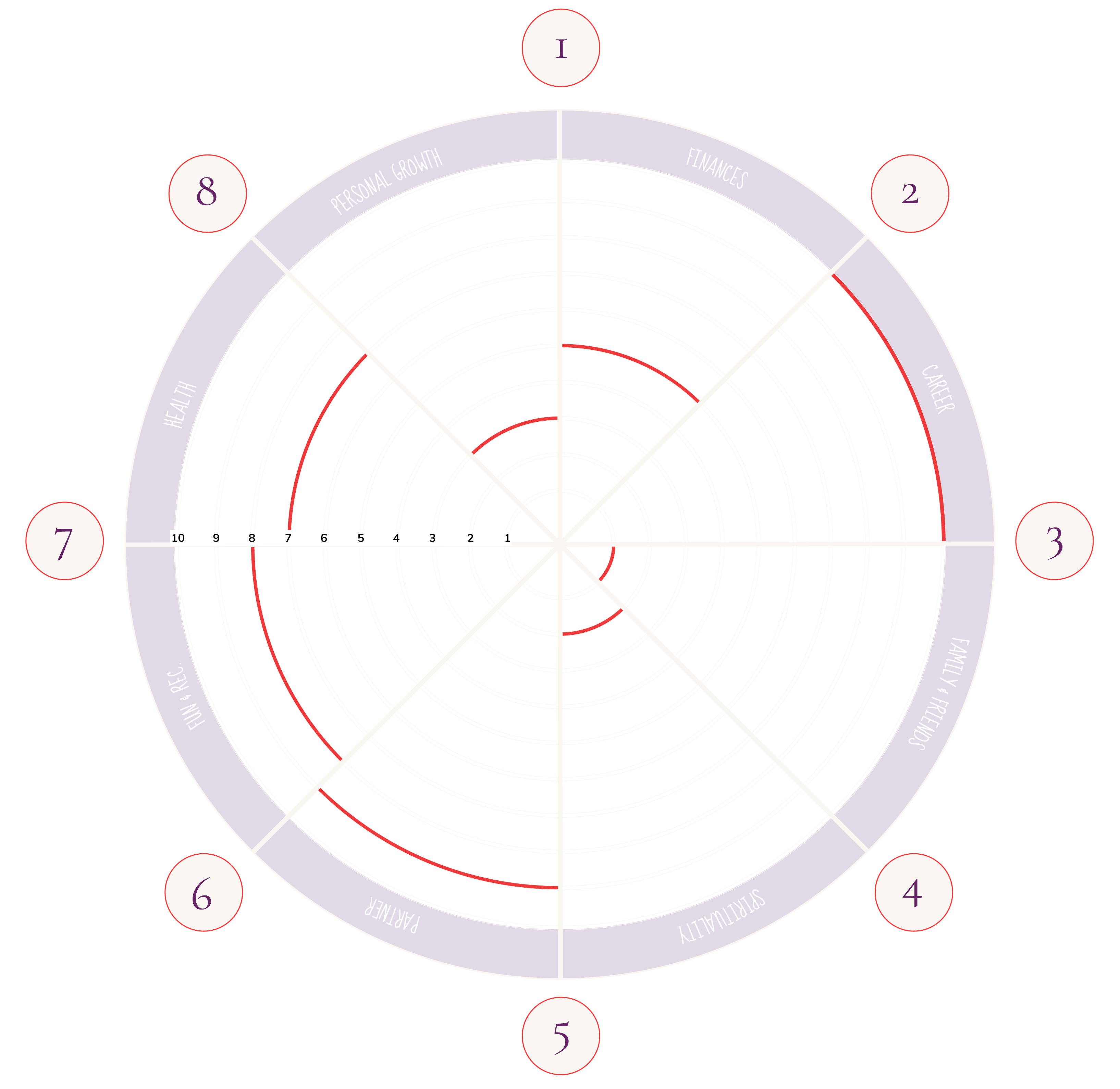 DIRECTIONS CONTINUED:
The 8 sections in the Life Balance Wheel represent different aspects of your life.  Seeing the center of the wheel as 1 and the outer edges as 10, rank your level of satisfaction with each life area by drawing a straight or curved line to create a new outer edge.  The new perimeter represents your Life Balance.  If this were a real wheel, how bumpy would the ride be?